Free Teddy Bear Crochet Patterns
If you're looking for a fun and cuddly project, you'll love these adorable teddy bear crochet patterns! Whether you're an experienced crochet enthusiast or just starting out, these free patterns are perfect for creating your very own cute and lovable stuffed animal. Not only are they enjoyable to make, but they also make great gifts for friends and family, or even for yourself!
Why Crochet a Teddy Bear?
There are many reasons to crochet your own teddy bear. For starters, it's a great way to work on your crochet skills and learn new techniques. Because crochet requires a lot of repetition, making a teddy bear allows you to practice stitches over and over again until you feel comfortable with them.
Additionally, crochet teddy bears are great for personalizing. You can use different colors and styles to make your bear unique. You can also customize them with outfits, hats, and other accessories to make them even more special.
Free Crochet Patterns
There are many free teddy bear crochet patterns available online. One great resource is The Spruce Crafts, which offers a collection of 15 adorable patterns. From traditional bears to more unique designs, you're sure to find a pattern that suits your style.
Lucas the Teddy Bear
Another great pattern is Lucas the Teddy Bear from Happyamigurumi. This pattern is great for beginners and includes step-by-step instructions and photographs. The finished bear is about 10 inches tall and has a lovable, huggable appearance.
Amiguroom Toys
If you're looking for something a little more unique, check out the patterns from Amiguroom Toys. They offer several different teddy bear patterns, including a bear with a flower crown and a bear in a sweater and scarf. Each pattern includes detailed instructions and photos to help you create your own unique design.
The Friendly Red Fox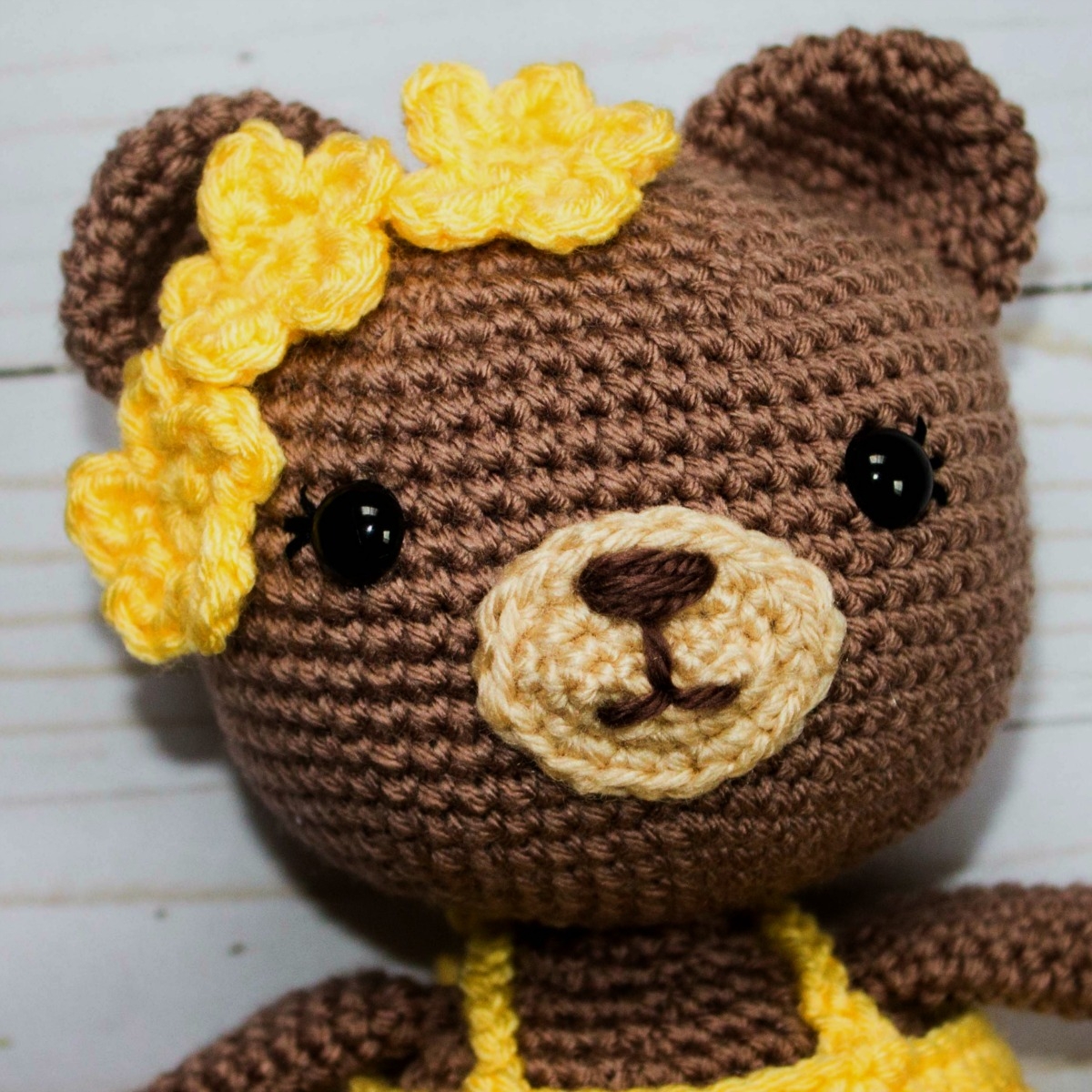 Another great resource is The Friendly Red Fox, which offers a free pattern for an easy crochet teddy bear. This pattern is great for beginners and includes step-by-step instructions and photos. The finished bear is about 9 inches tall and has a classic, timeless look.
Crochet Pattern Tips
Here are a few tips to help you get the most out of your crochet teddy bear pattern:
Use the Right Tools
Make sure to use the right size hook and yarn for your pattern. If your hook is too small or your yarn is too thin, your bear may be too small or not hold its shape properly. On the other hand, if your hook is too large or your yarn is too thick, your bear may be too big or have a loose, floppy appearance.
Read the Pattern Carefully
Before you start crocheting, make sure to read through the entire pattern carefully. Look for any abbreviations or special instructions that may be included. Make sure you understand the pattern before you begin, so you can avoid mistakes and save yourself time in the long run.
Have Fun!
Most importantly, have fun! Crocheting a teddy bear should be an enjoyable experience, so don't stress too much about getting everything perfect. If you make a mistake, it's okay! Just unravel a few stitches and start again. Remember, the most important thing is to enjoy the process and create something that brings you joy.
Final Thoughts
Crocheting a teddy bear is a fun and rewarding project that can be enjoyed by all skill levels. With so many free patterns available online, you can create your own unique and lovable stuffed animal with ease. Whether you're making it for yourself or as a gift for a loved one, a crocheted teddy bear is the perfect way to show someone how much you care. So why not give it a try today?